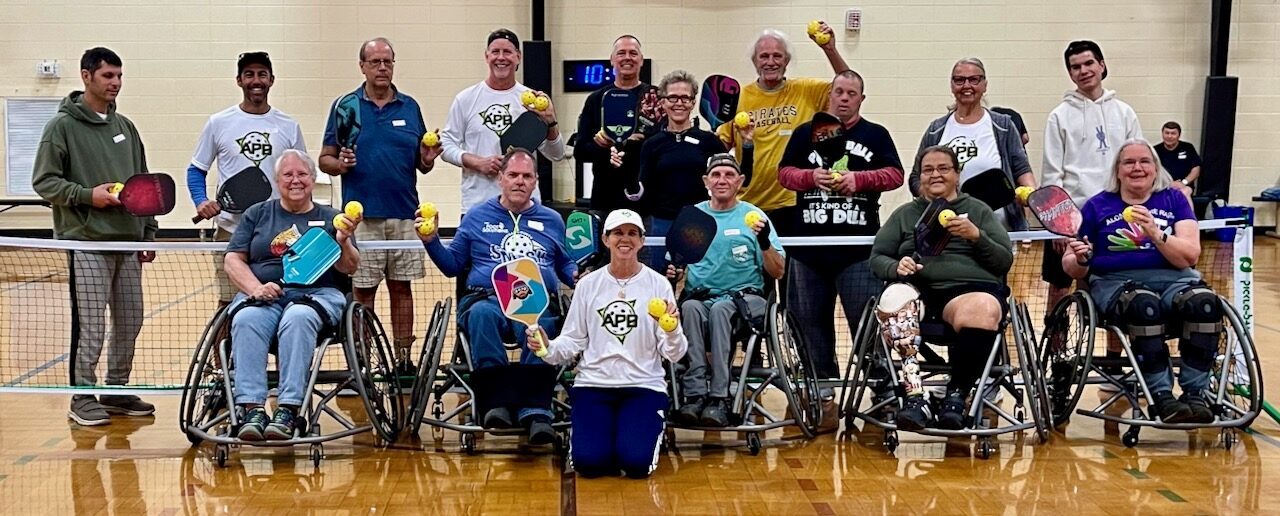 Adaptive Pickleball (APB) is growing its impact and we need more Volunteer Coaches to help teach people with physical, cognitive, and developmental challenges how to play pickleball.
We are on pace this year to host over 40 Pickleball Play Days for people with diversabilities. Last year we hosted 12 sessions. Something magical is clearly happening!!!!
As a result of our magical growth, we need more coaches to help Adaptive Pickleball introduce the game to more people within our special needs community.
Are you interested in becoming an APB Volunteer Coach? (We hope so!!!)
Volunteer coaches will be expected to attend a two-hour Coaches Training Workshop and be available to assist in at least two Pickleball Play Days in 2023. (Coaches will also be asked to pay $25 for a super cool APB t-shirt.)
Our first Coaches Training Workshop is on Sunday, April 30 from 3:30 to 5:30 pm indoors at Victor Gym (Greer). Our upcoming Pickleball Play Day sessions are listed online.
If you are interested in being an APB Volunteer Coach, please fill out this short form. THANKS!!!